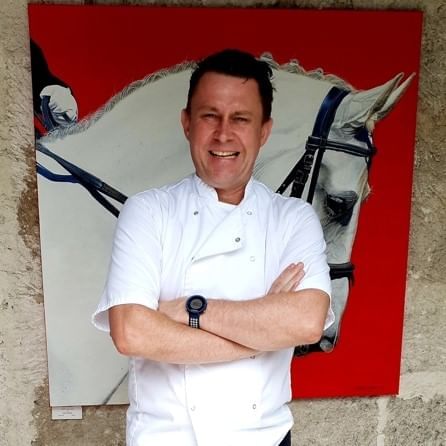 Our Chef
Enjoy the finest British cuisine cooked by our Executive Chef Chris Prow.
Our talented chef Chris Prow began his career almost 30 years ago, seeing him work around the world from South Africa, Barbados to Scotland. His successes have come one after another, being recognized by his peers he was awarded a Michelin plate back in 2017. Bringing all of this experience and knowledge to The Capital.
His vision for the menu is enhancing classic British dishes to a fine dining level, in line with The Capital's legacy of providing a dining experience beyond to remember.
Chris is aiming to always introduce new and exciting dishes for his guests that reflects his style of cooking and the season.